Hi:
I'm using libreoffice-math-7.0.3.1-1.fc33.x86_64 in Fedora 33. While editing formulas I find a problem with symbols in the Math editor. Specially annoying is the minus sign not represented neither in the operators menu or in the final formula rendering: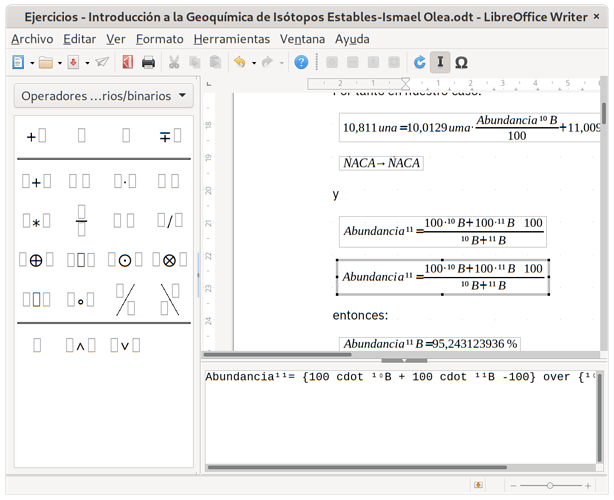 The two Abundancia¹¹ formulas uses different fonts configuration, the first Times New Roman: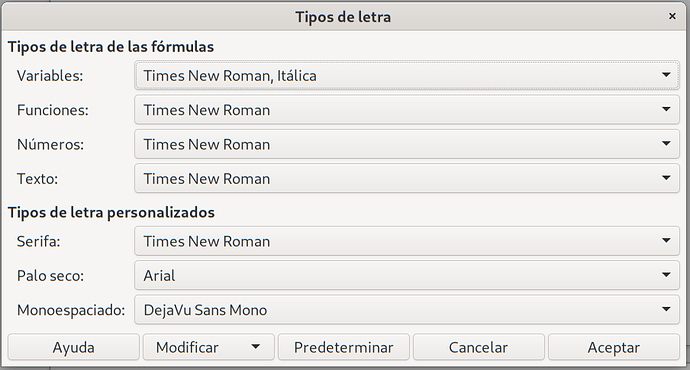 I don't really know what's happening neither how to fix it.
Thanks.
and the second Liberation Serif: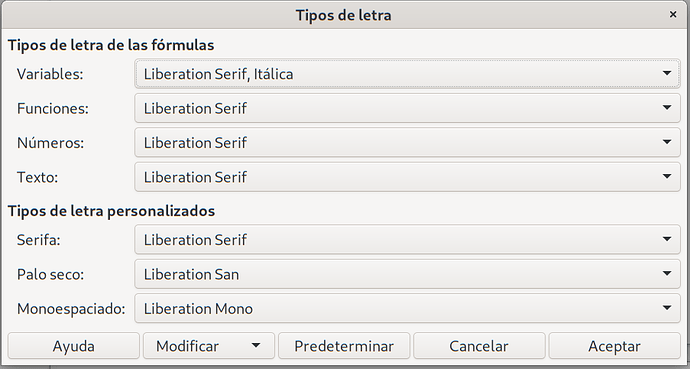 PD: added an example file: example.odt