Why does LibreOffice show strange characters instead of English text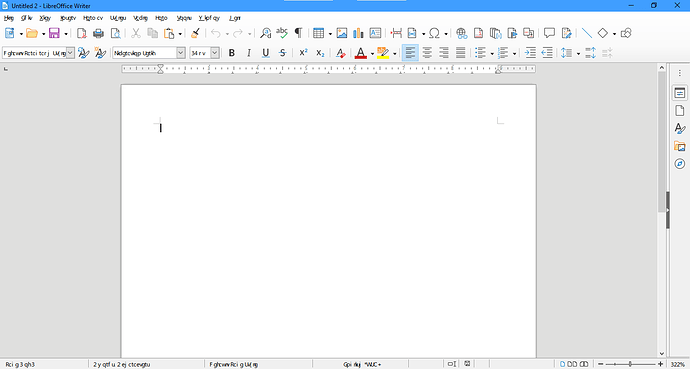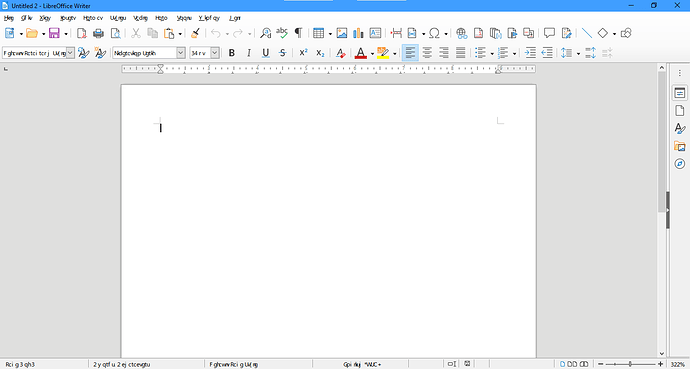 Windows 10 20h2
(edited by ajlittoz to display the screenshots)
better attach here an example file instead of the pictures
@kompilainenn it is the font in the menu that's indecipherable.
Could be Windows waiting for NET Framework update or maybe system font missing.
Try starting LO in safe mode from the start menu. If that works then try disabling Skia in Tools > Options > LibreOffice > View (Alt+F12).
The characters appear on every default LibreOffice document
Safe mode shows the characters correctly, but when I use normal mode, it still breaks, even if I disable skia
The user profile might be corrupted somehow. It might be best to backup user folder so close LibreOffce (LO).
In File Explorer (Win+E), in the View tab, tick the box Hidden items.
Navigate to C:\Users\[username]\AppData\Roaming\LibreOffice\4 right-click and drag the folder user to a blank space just below and release, click the context menu Copy here and it will create a copy of the user folder in case things go sour. Leave folder open for now
Reopen LO in Safe mode and tick the box Restore from backup > Restore user configuration to the last known working state and press button Apply changes and Restart. If it all works the carry on with using LO like everybody else.
If not then try the button Reset to factory settings > Reset settings and user interface modifications. This should fix most issues. If not the Reset entire user profile will reset everything back to factory settings.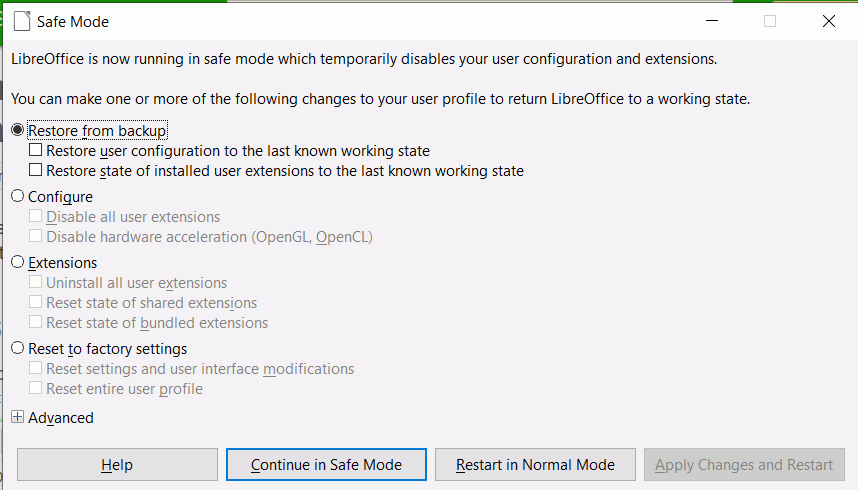 If you did select the entire user profile option then all your autocorrect and templates will have gone. This is why we saved a copy. A new user folder will be created. Drag your data folders back into the new user folder: Autocorrect, Autotext, backup, template, wordbook.
Hope this helps. Cheers, Al
I've tried this solution and it still doesn't work, for context, it broke when I first installed LibreOffice
LibreOffice gets its menu fonts and other user interface fonts from the operating system, in this case Windows. So I see two possibilities:
Segoe UI Windows system font is damaged somehow. The regular version of Segoe UI font that is installed on my Win 10 20H2 is 5.62
Registry has been altered to use a different font for the user interface. Not all variable fonts can be displayed in LibreOffice, e.g. Georama in its variable form is not rendered correctly and would look similar to what you see. If you have hacked registry to change the system font this MS web page shows the original registry entry
From Miicrosoft Answers, a user has a similar problem because of Mac fonts installed on his Windows system.
Font Bug Problem on Miicrosoft Answers reinstalling a font solved the problem
This question, Wrong, "graffiti" font, in Microsoft Answers combine both the above
Restore default fonts in Windows 8 is shown in this 3rd party post but most should apply to Win 10