Mac OS: 10.15.1 (Catalina)
LO: Version: 6.3.2.2
Build ID: 98b30e735bda24bc04ab42594c85f7fd8be07b9c
CPU threads: 4; OS: Mac OS X 10.15.1; UI render: default; VCL: osx;
Locale: en-US (en_US.UTF-8); UI-Language: en-US
Screenshot of dialog box:
Calc: threaded: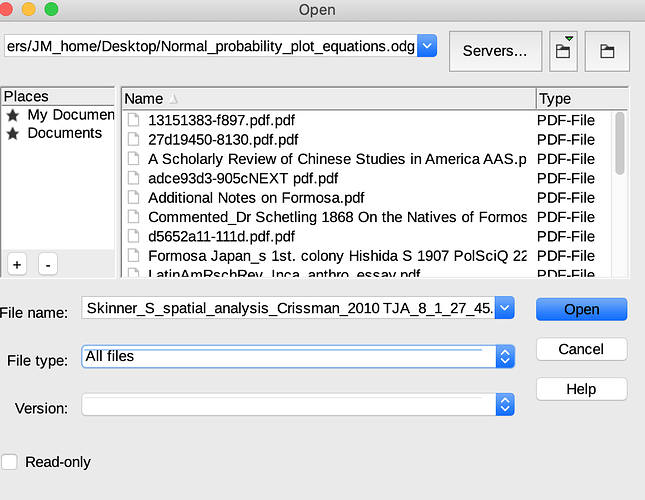 After recently installing 1. MAC OS 10.15.1 (Catalina) and 2. LO 6.3.2.2, the LO open / save file dialog box changed to the one depicted in the attached screen shot. This box appears when using Calc, Draw, and Writer. I have not used Impress.
This particular dialog box is entirely new to me. It is most difficult to navigate. Further, it does not mirror or replicate the MAC OS file structure LO has here-to-fore displayed when performing file open / save tasks.
The question I have is this: Does the screen shot faithfully produce a (new) LO file open / save dialog box or is it possible that I have downloaded an unwanted extension or utility that is replacing the proper LO function? The advice I seek is two-fold. 1. If this dialog box is a new LO standard, does documentation exist that explains how to use it? 2. If this replacement is not native to LO, is it possible to de-activate it and return to the existing LO standard? How shall I accomplish this? Thank you.
(Edit: activated screenshot -AK)