The file is only 75Kb, but when I try to open it, LO viewer hangs. If I click About>more info> it opens example.odt OK.
So far that's the only file I've opened in Android viewer.
I've even tried un-installing then re-installing viewer, but no better.
See the screenshot as well.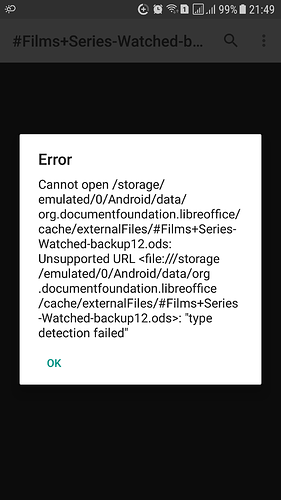 (Edit: activated screenshot)