Version 6.2.4.2 for Windows.
When I create my label merge, some fields are missing. Here's my sample label: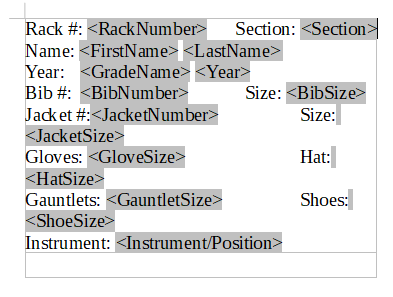 Here are my first seven rows of the spreadsheet (that's properly tied in through a database and used as a source) for my labels:


And here are the merged labels: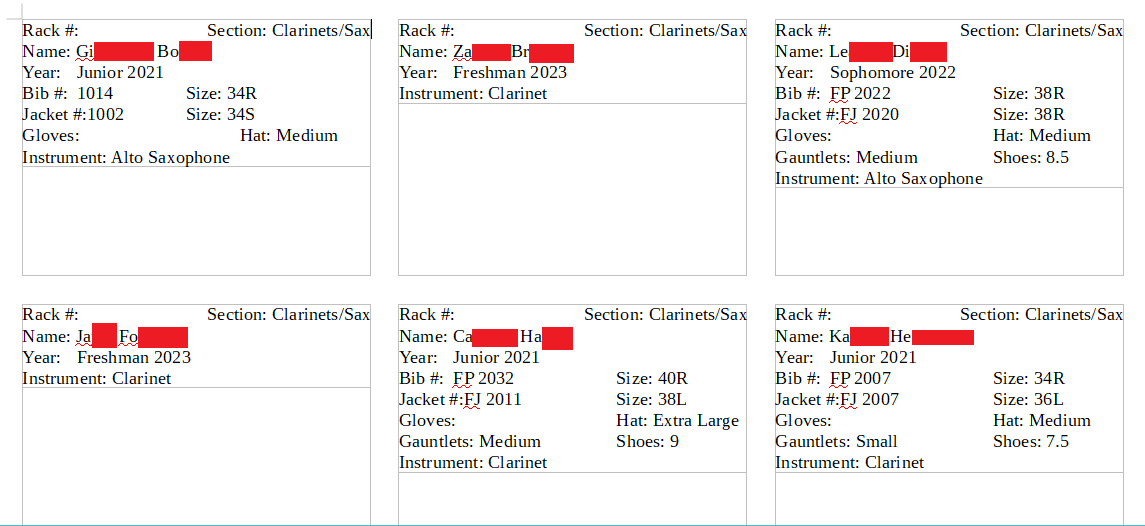 How do I get the lines with empty labels to go ahead and print whether or not the labels are populated?
Thanks!
Note: I figured out the wrong association–I had "Next Record" fields in the wrong places.