I want to make a three-line rounded-edge rectangular border for my LibreOffice Writer document.
Here's a screenshot from InDesign of the same concept: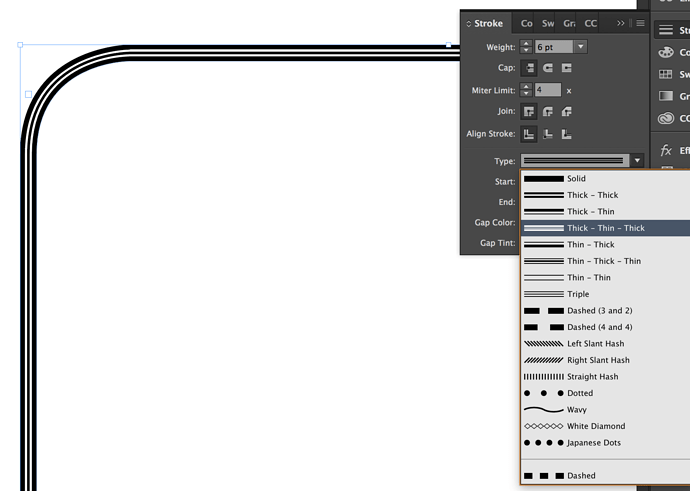 Is there any way to approximate this in LibreOffice Writer?
The "Line Styles" choices under "Text Box and Shape" don't allow for this; I've opened a feature enhancement about it: https://bugs.documentfoundation.org/show_bug.cgi?id=131322
But maybe there is a workaround I'm not aware of?