Hello everyone,
I have a Writer document containing a table of contents and cross-references to headings. In Writer, those elements can be clicked as links to the page/heading they refer to.
When exporting to PDF, I would expect the above mentionned elements to behave the same. But, when opening the PDF using a viewer such as Adobe Acrobat Reader DC or Mac OS Preview, the clickable area of the link is severely misplaced relative to the word(s).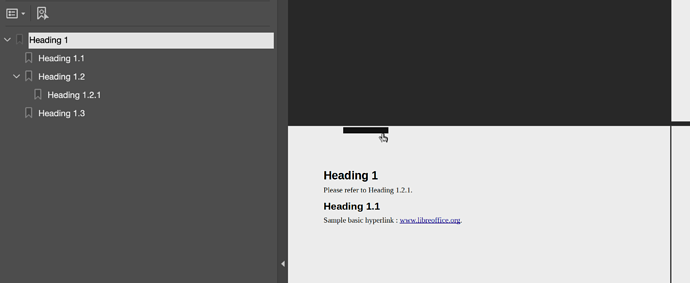 The picture above shows a PDF export of a document containing "Please refer to Heading 1.2.1." where Heading 1.2.1 is a cross-reference link to the related heading. The words "Heading 1.2.1" themselves can't be clicked, as the clickable area is found elsewehere (i.e. at the very top of the page, as shown by the black rectangle and hand-shaped mouse cursor).
Something similar happens with the table of contents :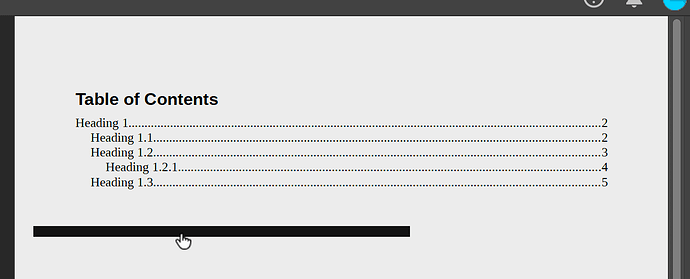 Would that be a known issue, is there something I could be doing wrong? Using both 6.4.7.2 and 7.0.1.2 versions of LibreOffice on MacOS 10.15.7.
Thanks for your help !