We are considering LO as a MS Word replacement and checking out the reproduction of existing DOCX documents.
When opening a docx with a text frame the first paragraph of the frame gets a "Spacing / Abwove paragraph" of 0,42 cm whereas the source document in MS Word has not (0 pt).
I have attached a minimal anonymized document that is quite similiar to the source document for the sake of reproduction. Text Frame first paragraph.docx
You can easily see the difference in the options of the two programs too.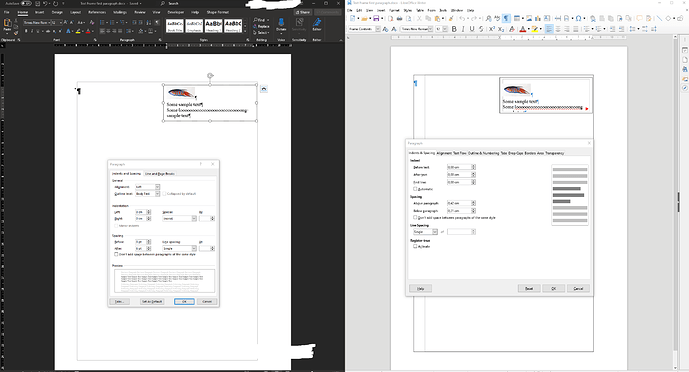 My question is: How should I move forward with such problems. Is there a chance that this gets corrected in the DOCX import?