I'm Working on a Macbook 2012, and I have a new Libre text document and I want to first save the document, and use a previously copied text string (from the clipboard) as the document name. But this doesn't work. My copied text string, no matter its length, does not paste in the "Save As" box.
Try it yourself:
Highlight any text (using ⌘-C), and verify that it is on the clipboard. Now go to a new Libre text document and do Save As and try to paste (using ⌘-V) the clipboard contents as the new document name in the Save As Box. Why doesn't pasting text to the Save As box work? Very frustrating… This works fine in MS Word…
Using LibreOffice v 6.1.5.2. See screen prints.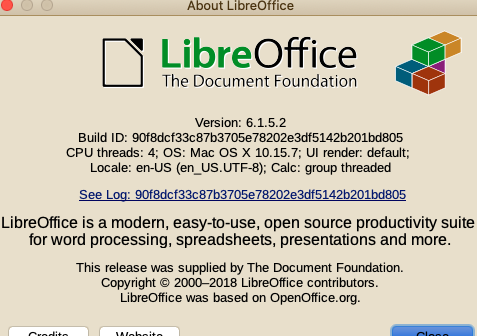 Update 7 Jan 2021. Thank you all for your suggestions and help. I have since upgraded LibreOffice to v 7.0.3.1, and pasting text to Save As box on a Macbook 2012 still does not work. See additional screens prints. I will file a bug report.

Newly update LibreOffice: