I need to replace all full-spaces between می and any word with a zero-width space like U+FEFF (Zero Width Non-Breaking Space). For example, the sentence:
می روم
must change to
می‌روم
(The space is entered on keyboard by pressing Shift + Space on Fedora Linux). Any similar combination must follow the same rule.
I am trying to use the Find-Replace Dialog with the following fields: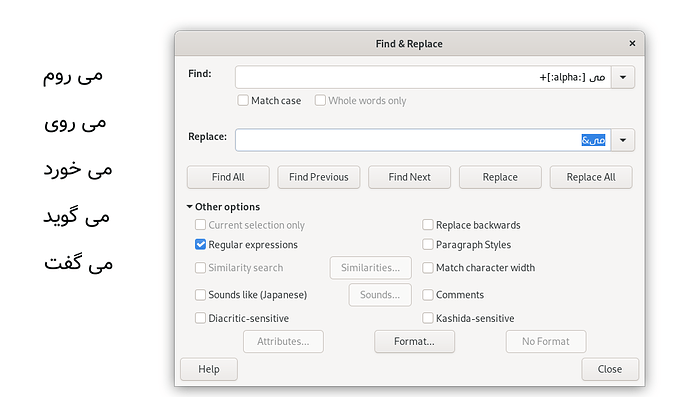 This just changes sentences to: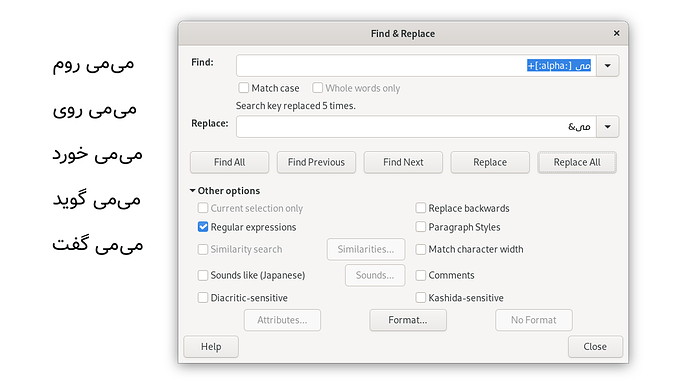 How can I tell it to just replace the full-space with zero-width space?