I have Footnotes set to Start at "Per Chapter" but Writer understands that to mean to restart at every Heading 1. I want, however, to restart at Heading 2. I don't know how to do that. Perhaps I need to create a Section for each Heading 2 section?
Here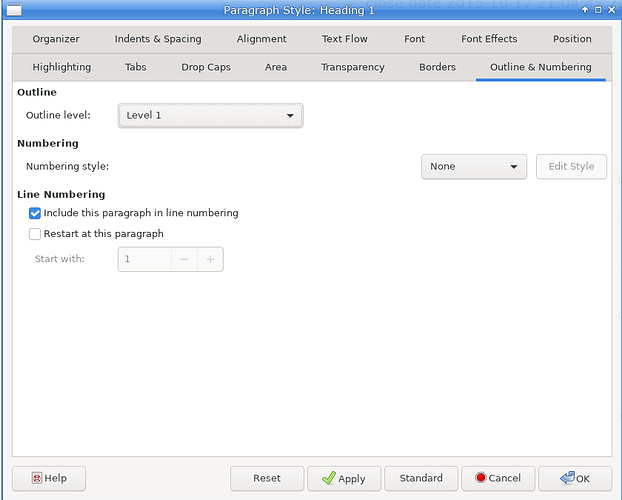 is my Heading 1 Paragraph popup but even if I choose "Text Body" in the first dropdown, my Header 2 here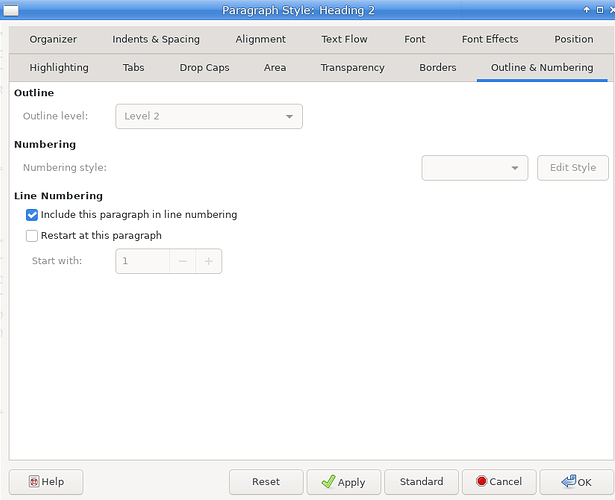 still shows the first dropdown grayed out. I thought maybe via that I could achieve what I want.
Anyhow, what I want is to restart footnotes at every Header 2.
(edit: activated screenshots)