Hello, I am automating writer from base by using macros (basic). I already have prepared writer template with connection to database and inserted fields. This procedure is I believe commonly referred to as "mail-merge", although, I would not call it like that, since I did not use mail-merge wizard, but "Data sources" from view menu and manually chose database fields. Anyway, I would like to populate these prepared fields (database fields) with record obtained from query from database (already set).
So, I just need to know how to programmatically select the first record in a query (it is the only record) and start "data to fields" action from a macro.
Please see image below, the fields which should be populated with data from database are grey-colored.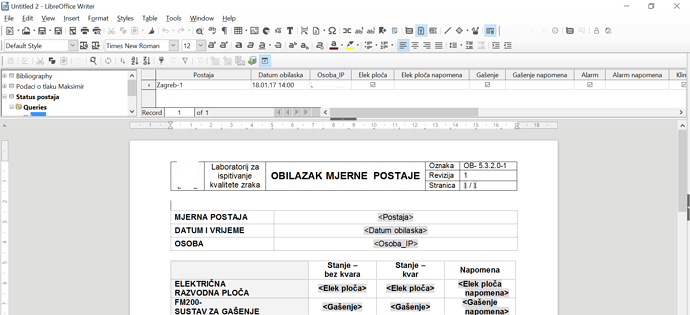 Thanks!