Designing relationships between tables in Base brings up a screen with a grey background (#F2F1F0, it seems). However, this is the same colour as the "frame" around the tables. Here's a little sample of what I see with LibO Base 6.0.3.2 under Ubuntu 18.04: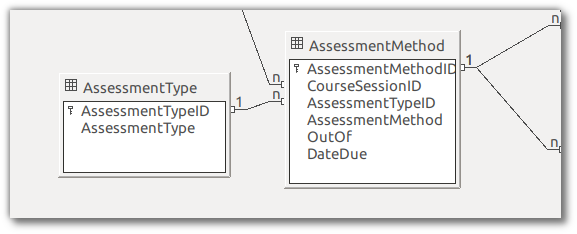 With a complex database with many tables and relationships, having the same "frame" and "background" colour makes everything a littler harder to read.
I don't see a way of setting a "custom" background colour … but I hope I'm missing something simple. I tried everything remotely relevant under Tools > Options... > LibreOffice > Application colours, but nothing there affected either the "frame" or the "background" of the "Relation Design" window.
Question - Is it possible to adjust, modify, the background colour of the "Relation Design" window in Base? I live in hope.