Using LO Impress Version: 4.2.1.1, Ubuntu Natty 11.04. Start a new presentation, and then from main menu: Insert > Table. Choose 10 columns, 2 rows, then OK. When the table appears, go to the very first cell, type "blah blah blah" - I get something like this: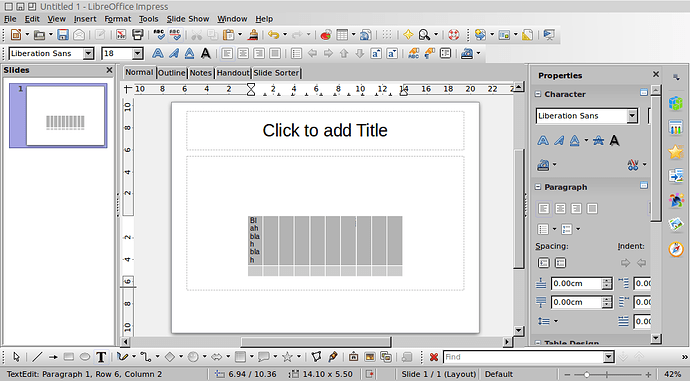 I would like the width of the first column sized to the width of the text "blah blah blah" so it appears in one line - and I'd like the rest of the fields with accordingly smaller width. How do I do this?
I have read here and there about a "Table > Autofit" option, but as you can see, I have no option "Table" in the main menu in Impress. Where do I find this option, if it exists in Impress?