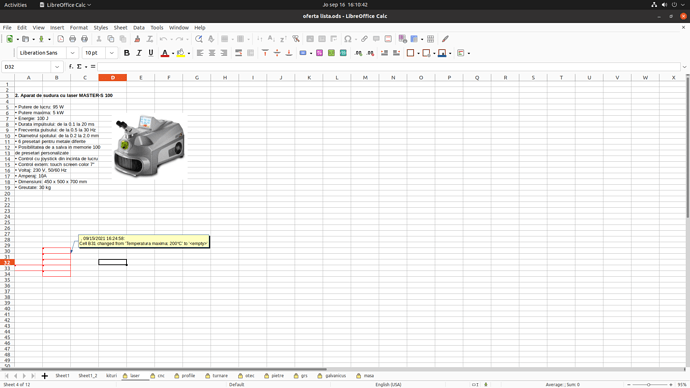 Hi, i was working yesterday in excel and those red lines appeared from nowhere and with that tag along with it.
And if i dont't protect the cells when i'm modifying something in the sheet, for ex, pietre it also got modified in another sheet. And i had "substante aur" from otec sheet apeearing in 3 different sheets.
These red lines appear in all the protected sheets.
What can i do about it and why did it happen? Thanks!