I am using LibreOffice 7.3.7.2. under Kubuntu, with Breeze Dark mode.
The problem I experience is that in the style drop down the styles are shown as black text on black background so that they are invisible. Here is a screenshot showing the problem.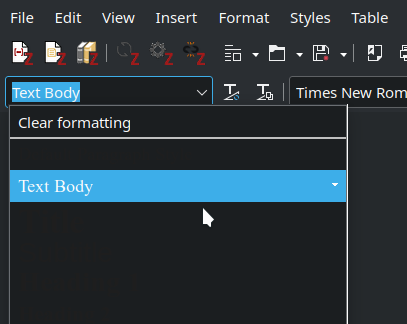 I think the background color should either match the color of the article page, or the text color should be forced to something light, at least when no color is applied in the style.
Is there a way to change the settings so that this is the case?