Hello,
I am attempting to do something similar to totaling expense amounts for a group of sheets. However if I want to add a sheet in the middle (such as January_1 between January and February) I'd like that sheet to also be included. Right now I'm using:
=SUMIF(January.$C:$C,A12,January.$D:$D) - Screenshot attached
and it works well for January. What can I use (what is the best way) to include all sheets between January and December?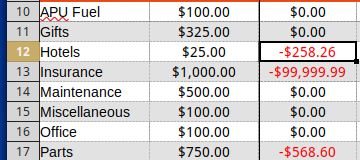 Thank you,
Joel