I don't know why I'm still getting this notice: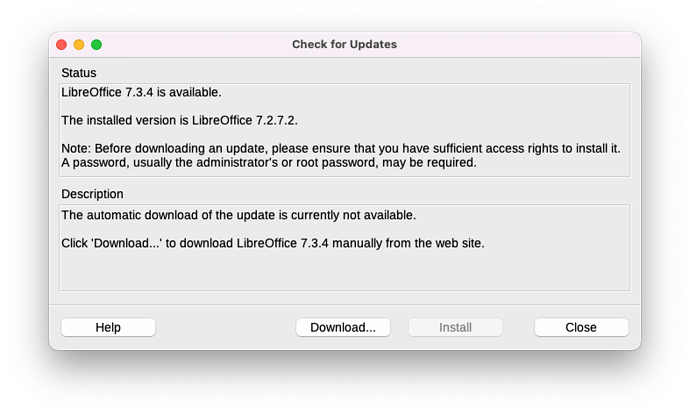 I searched Google for the error again and the first result was a thread here from 2012 saying it was already implemented… 10 years ago! How much progress have we made on this anyway?
I get the update prompt icon at the top right of my Mac (Monterey), a little globe icon with a down-arrow; I hover over it and it says "LibreOffice update available. Click the icon for more information". I click it and get the pop-up above. I have to click the Download button to get sent to the website to manually download and install it

Why?!
If it's gonna tell me that automatic download is unavailable, at least have it state WHY.