This is intended to help you use this website.
There will be additions to this website as we go along.
Bring a positive spirit to your posts, and thank you.
Attention, this is not a real question, but a description of how to use this Ask site.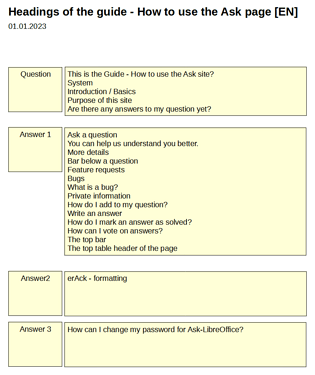 Introduction / Basics
The community welcomes you.
Before you ask your first question, please read the FAQ.
Purpose of this site
This site is not a forum here, but a questions / answers site.
The site serves as a platform for sharing questions and answers.
Answers come in the vast majority of cases from users like you.
It allows LibreOffice community members to come together to ask and answer questions about LibreOffice TDF and related topics.
Comment fields should always be used to clarify communication. Answer fields are always reserved for solutions or for workarounds.
You will be notified when someone mentions your name preceded by @ or replies to your post.
---
---
Here with this guide (question) is explained how to use AskLibreOffice page.
This description is intended to be maintained and improved by the community.
So if you want to improve something, edit the text.
If you want to ask questions or write answers go to the home page with category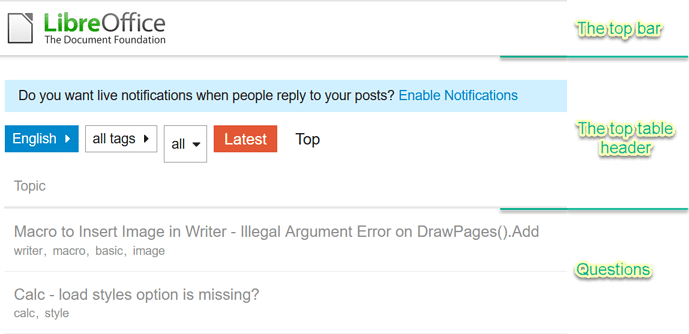 Are there any answers to my question yet?
Please search the website before asking a question.
To do so, please use the search box.
Click on the search icon ( loupe).



There you enter a search term, e.g. "Calc".
You will be presented with a drop-down list where you can search for and select similar questions.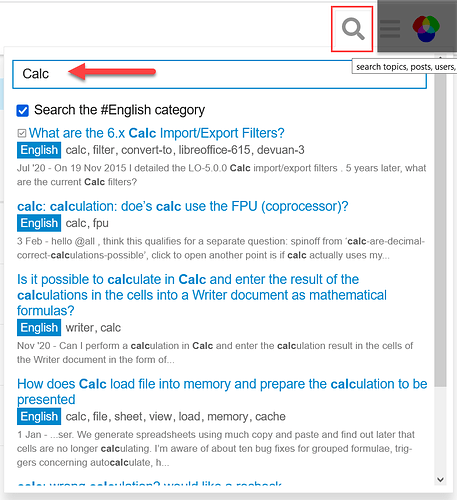 If there is nothing for you, ask a new question.