Hi,
I installed LO 7.1.0.3 yesterday and I have an issue with some characters. In my old documents, every apostrophe is changed by a comma. I investigated an maybe I found the beginning of issue. A dash is missing in the charset of my LibreOffice, so every character is shifted after and it's occured mistake in files.
How can I fix that ?
Thanks in advance, and sorry for my bad english, it's not my native langage.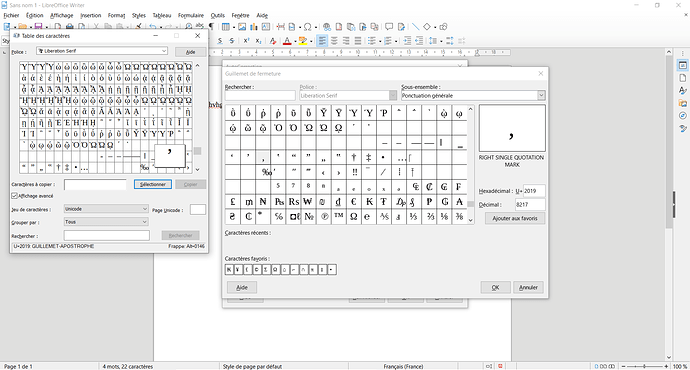 (inline image display fixed by ajlittoz)