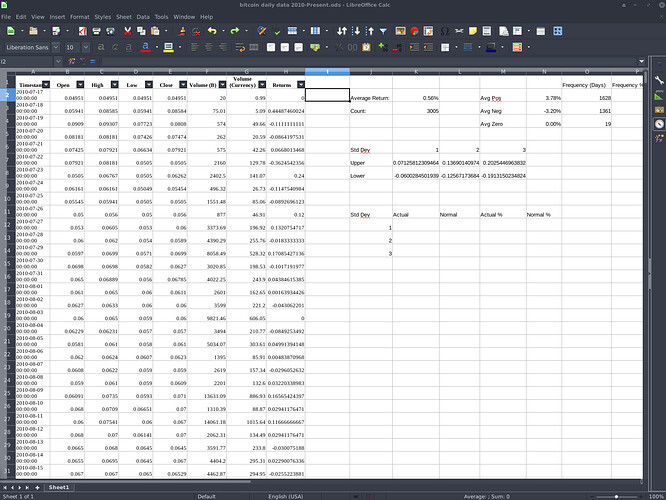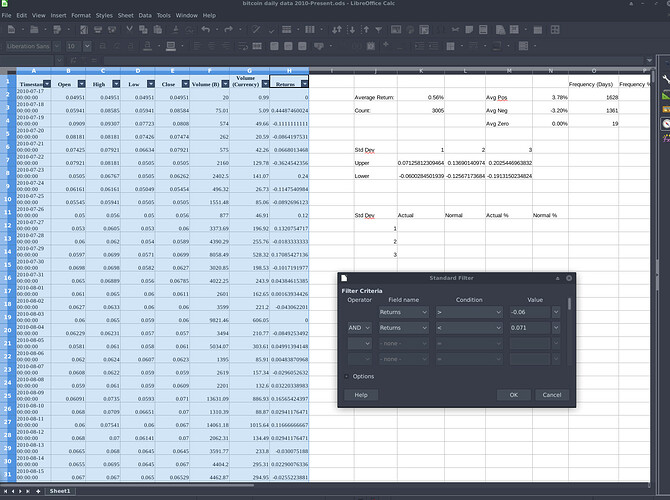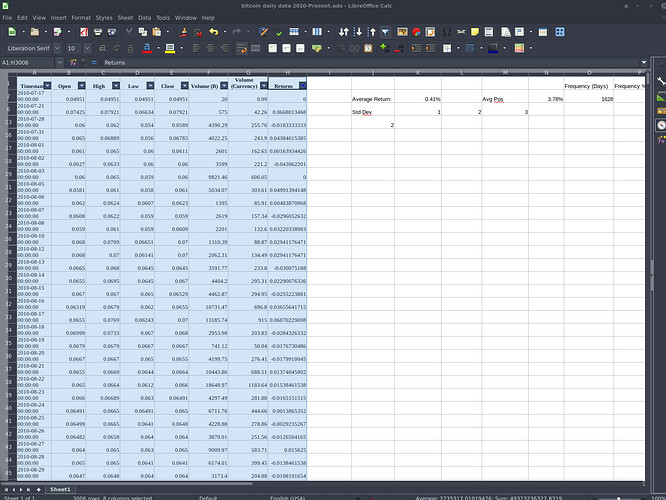 Why is the standard filter doing this? I am totally unable to do any kind of filtering on column H which I have named "Returns" without losing massive amounts of unrelated data on my spreadsheet.
The pictures show a progression of what happens as I attempt to search for data in between my upper and lower values for Standard Deviation. I can't even use the COUNT function to measure my total results because using the filter just deletes everything until I undo it. It isn't simply these parameters, pretty much none of the filter choices work the way they are supposed to. I have also tried highlighting only portions of data in H which has the same result.
Am I missing something here? I am running Version: 6.1.2.1 on Linux if that makes any difference. I can't really figure out why its struggling to filter one column, im hoping its something small that differs from Excel that I overlooked and not an actual bug. Thank you in advance for any help!