Hi dear,
I have downloaded a document from google drive as .odt, so I can open it with LibreOffice.
Now the problem is that there is no headings structure, even though there are some heading formats used, such as "Heading 1" or "Heading 2".
See my navigator panel, has no headings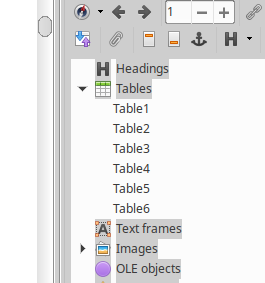 But I use the headings (as provided by google in my downloaded document)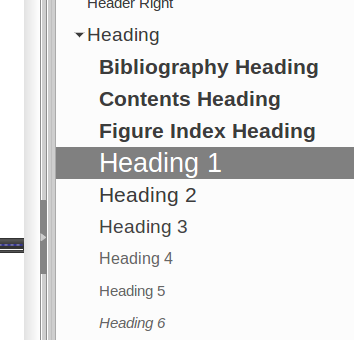 How can I make these heading formats appear in the navigator headings?
Note: Of course, a further effect is that my table of contents appears empty, but that should be solved, when my headings appear in my navigator.