I want to Use Paste Special - Options in Libre Office Macros ?
What are the "Star BASIC " Api or Method or Properties in LibreOffice Calc Macros ? Like GUI Calc - Paste Special have Options
Here, the Screen Shots…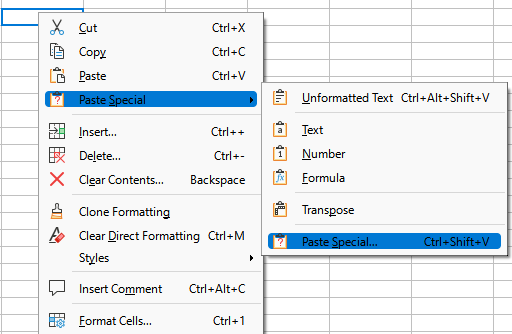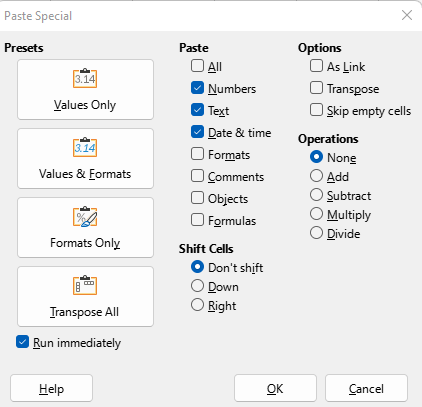 In MS-Excel We have - GUI - Paste Special - Options ->>Equivalent to VBA - Macro - Options
Like in GUI Mode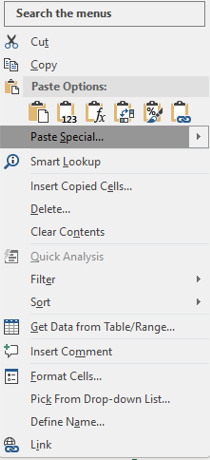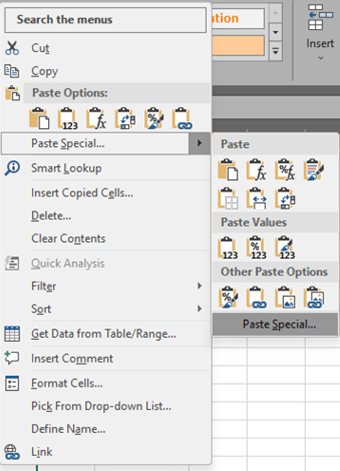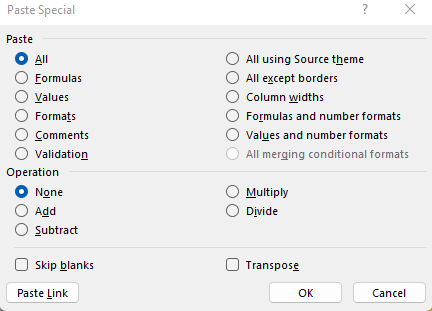 Same As - VBA Macros - Options…
Like
Paste Type: After copying the data, how do you want to paste it? Whether you want to paste values, formulas, formats, validation, etc. Below is the complete list of options available under Paste Type.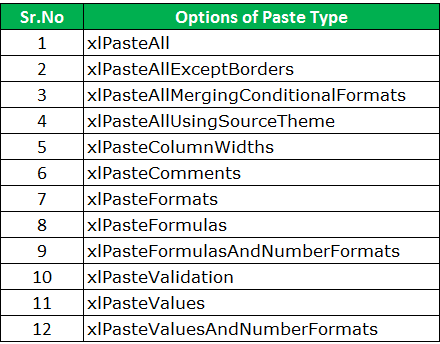 Paste Special Operation: While pasting, do you want to perform any operations like add, subtract, division, multiplication, or none?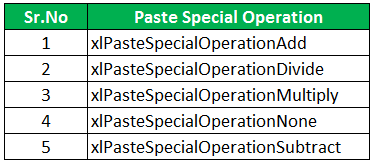 [Skip Blanks]: If you want to skip blanks, you can choose TRUE or FALSE.
[Transpose]: If you want to transpose the data, you can choose TRUE or FALSE.
Like this…