I have an HP Pavilion Touchsmart laptop with Windows 8 64 bit OS, which runs Metro for the start screen.
I have the following Java version installed: Java Platform SE 7 U25
I downloaded LO 4.1.0.4 from the clarkson.edu server and when I tried to follow instructions to install it, I got noting but problems:
The first one was this: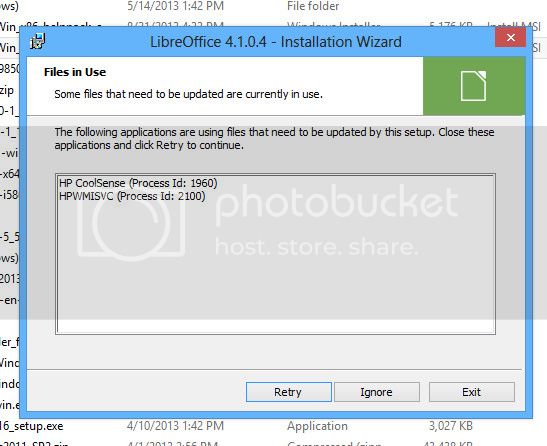 So, what do the files needed to run my Laptop OS have to do with LO installation? This was NOT an issue when installing LO 4.0.1
The 2nd is this: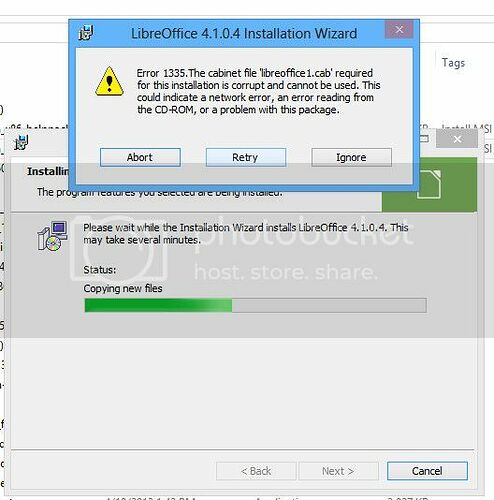 Ok, so if libreoffice1.cab is corrupt, how is it that the prior version of LO was able to be installed without trouble of this sort on the same Windows 8 computer?
Thirdly, after telling the installer to retry, and failing that, ignoring, this was the result of attempting to install LO 4.1.0.4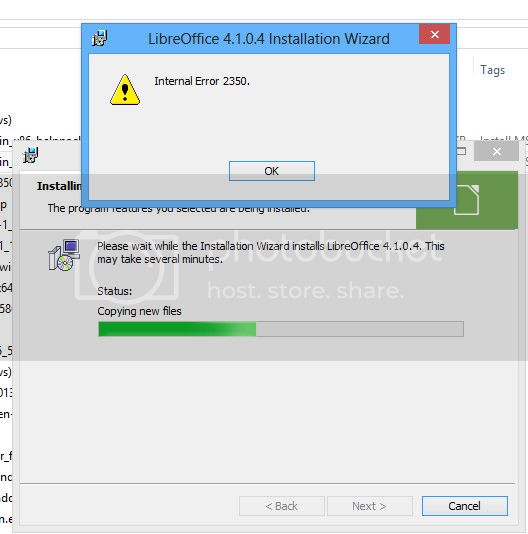 Then the installer quit.
Why such problems just to install a newer version of the software that a user already has installed on his system?
Why can't the installer just work like the previous one?
LO team: Please fix or make installation as simple as the 4.0.1 installer was!