Because in my 200 page doc I inserted by accident, weeks ago, a graphic 1 pixel in size and invisible to the Navigator.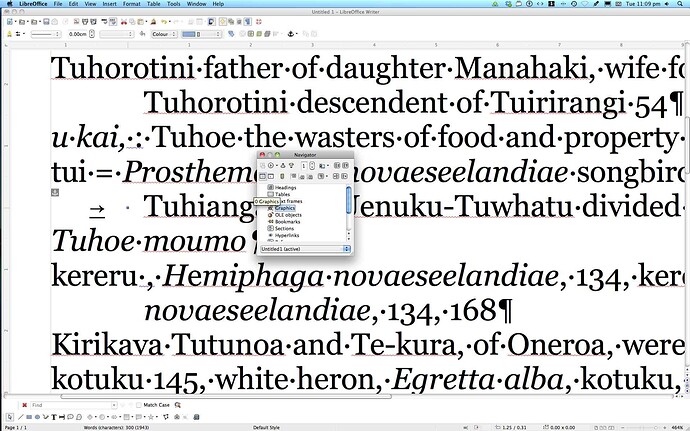 . It's the apparent fly-speck to the left of the word Tuhianga. It's anchored to the page, so it seemed to jump from para to para.
Solution below.
More puzzlement: (1) is there a bug, that Navigator doesn't show the graphic?
(2) Why shouldn't LO sort text around it?
LO 4.1.0.4 on OS X 10.6.8