Hi there,
I have a question concerning the karma system.
Having checked my profile today, I realized this: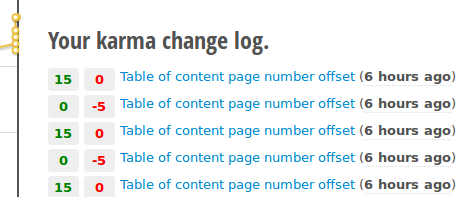 From How are karma points determined? - #2 by manj_k I have learned that +15 are awarded for an accepted answer, whereas 5 points are substracted for an "un-accepted" answer.
As there was little to no activity at that point, I wonder what might have caused the gain of 35 points for an accepted answer.
Thanks in advance.