Writer fills the entire background of the writable area with blue color whenever the page is printed. (Scan to be attached shortly.)
There is no blue shown on the print preview screen but there is a thin blue line around the image of the page. it is around the entire edge of the page and does not cover any of the margin or main portion of the page area. (Screenshot attached.)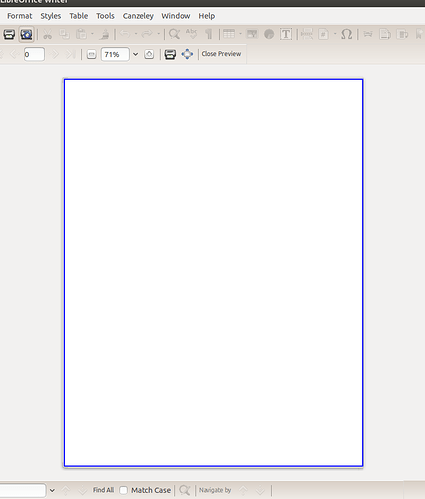 Right now, my work-around is to disable color on my printer, but that solution is impractical for long-term.
Neither the Background nor Area tabs show anything set.
I purged LibreOffice from my computer to remove all settings and then reinstalled. That did not fix the problem. It still comes up, even when I try to print a blank default page.
How can I fix this problem?
UPDATE: When I removed the color print block on the print driver and attempted to print a page to illustrate the problem, the problem did not re-occur. I do not know the cause, I did not change any printer settings. But I consider this problem solved. Thank you for your help.
(edit: added image)