Hi Community,
i hope, i create my first posting correctly.
I'm using a Brother QL720NW labelprinter, connected through USB to the host running Fedora Silverblue. It turns out, while trying to print some Labels with LO 7.5.1.2 (Flathub), the orientation in the Print Dialog is wrong, so the output as well: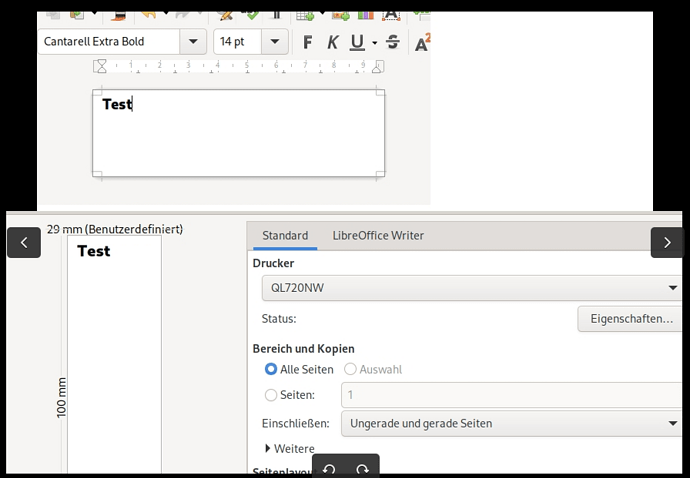 And this is 7.4.5.1 (fedora flatpak repository) on the same box which is working great:
(see next post as limitations for new user… not amused.
what can i do, to fix thi issue