1.Two dialogs poped up, only the latest one must be active.
Is it possible to alter the previously opened dialog to be active ?
2.If only 'Budget System - Average Expenses' is active, I need to double click on grid row number 2 in order to get the content of first cell, 'Utilities', to be placed in Calc cell B6.
Is there double click event for grid and sample codes?
3.I have adapted BASIC codes from Base to use in Calc BASIC of 0006.ods.
Library1 > Module1Original > AvgExpenseDialog
In Calc BASIC line 138, oDialogModel.Title = "GridControl Test" does not show in dialog.
What is this line used for ?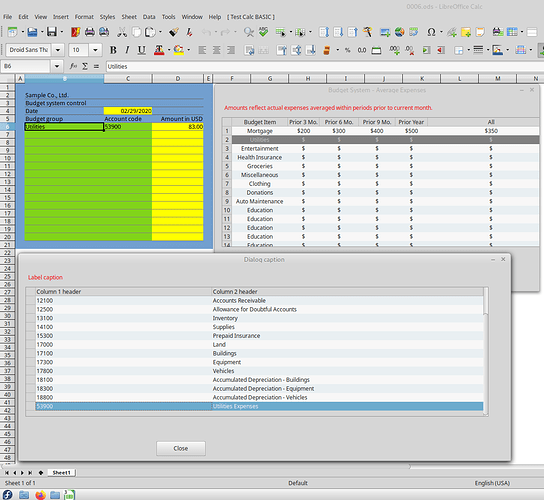 ---
***Edited March 3, 2020:
Attached file : 15825140369332625_1.ods for the comment today.***