Hello,
the problem is as follows: I've recently installed Fedora 31 on my machine. I customized the look to have Adwaita-Dark window theme. When I open the LibreOffice startcenter, the Start Center looks like this: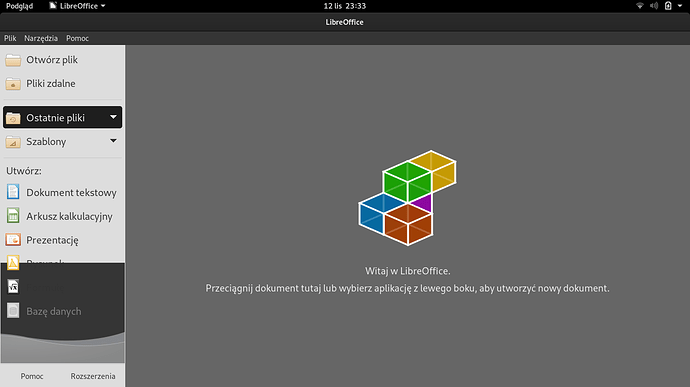 I assume the problem is due to the theme management of some sort. I really want to have that background image in the bottom left gone. But I don't know if it can be done and how.
Any help will be appreciated.
Regards,
MM