I have just moved from Fedora 34 GNOME to Linux Mint 20.2 Cinnamon DE and upgraded LibreOffice to version 7.2 via PPA (Ubuntu-based distributions). The version of LibreOffice in the installation is 6.4.x.x, it is very old.
The database file could be open except tables: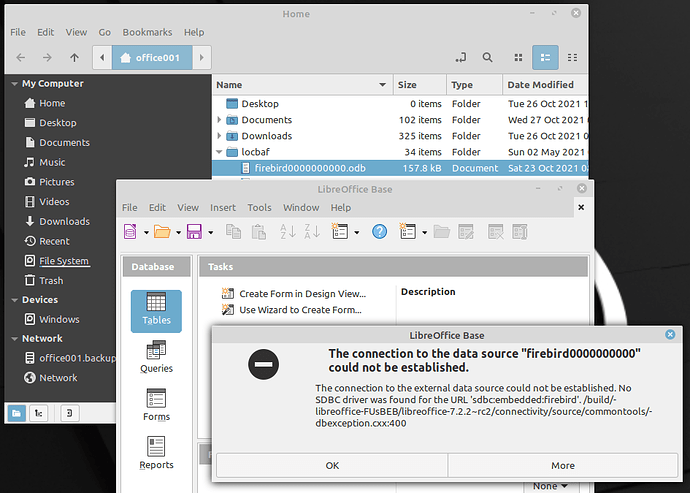 What should be done more ?
Version: 7.2.2.2 / LibreOffice Community
Build ID: 20(Build:2)
CPU threads: 4; OS: Linux 5.4; UI render: default; VCL: gtk3
Locale: en-US (en_US.UTF-8); UI: en-US
Ubuntu package version: 1:7.2.2~rc2-0ubuntu0.20.04.1~lo1
Calc: threaded