Hi
I'm using libreoffice 6.1.3.2 and i found a weird behavior(maybe a bug) in Chapter Numbering:
In a right-to-left document (like in persian/farsi or arabic) the order of Headings level are still left-to-right.
I'm not sure if i make a sense here, but for example while i'm expecting this order:
1
1.1
1.2
1.2.1
1.2.2
1.3
I get this:
1
1.1
2.1
1.2.1
2.2.1
3.1
But of course my fonts are set in persian and my paragraphs are right justified.
As a workaround i've found in Chapter Numbering dialog if i choose Number type for first level something like native or arabic and for the second level farsi and so on (choosing like this alternatively), the numbering goes well!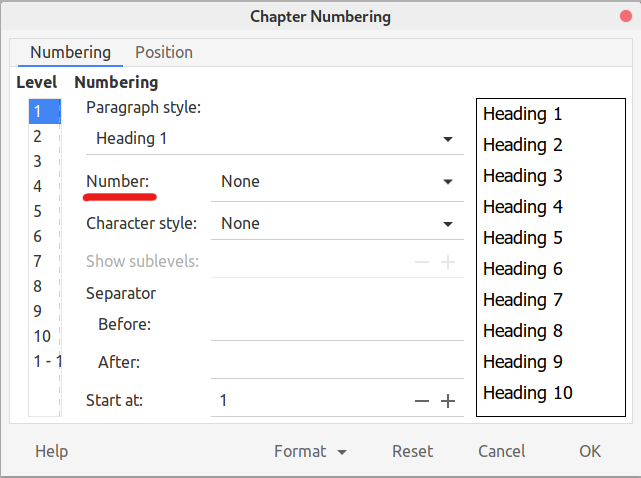 So i want to know if this is a bug or i'm doing it wrong?
Thanks.