seems multi-cell - in-between-cell-borders are not possible to save as style definitions:
steps
close Format Cells dialog with OK
make sure your selection is started in the top right of the 2x2 area. (visible by the selection border

menu: Styles - + New Style from Selection - enter name test2x2
expected result
cell style is the same as before the style creation
actual result
only the style from the focus single cell gets saved.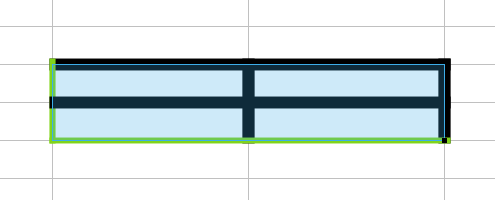 thoughts
are there any other options to save such a more complex setup?
and even more complex setups as tables with heading / footing cells?!
with a short search i did not find a bug regarding this.