I could have sworn, in earlier OpenOffices, there was an export of a document to a single, plain-text, so-called "flat" XML file.
However, I've looked through the File/Save As menus, and I cannot find anything like that?
It is a bit of a pain exporting separate screenshots, and editing them to show the full export list - and so here is the full Save As list (of Writer) in both LibreOffice 4.2.1.1: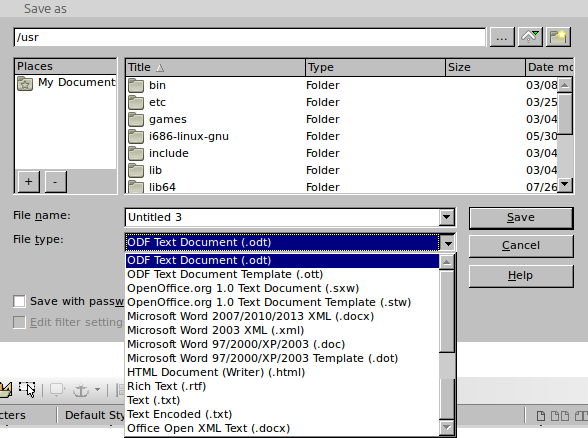 … and in Apache OpenOffice 4.0.1: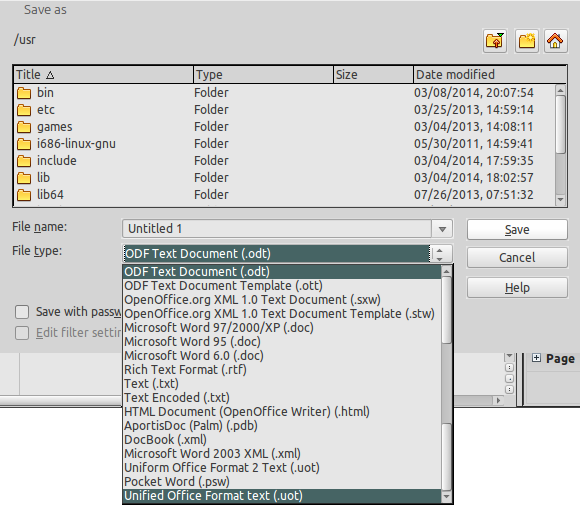 … on Ubuntu GNU/Linux.
Now, thankfully, I found this page: OpenOffice flat XML export (cnx.org) - which has this screenshot (re-uploaded to prevent link-rot; click for original location):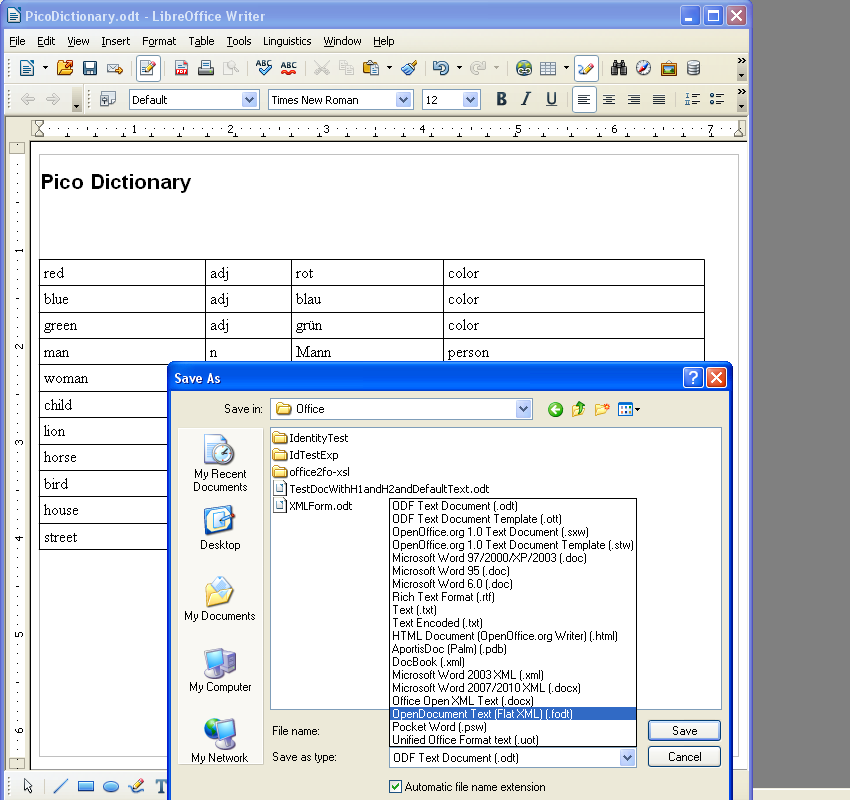 … where there is clearly a "OpenDocument Text (Flat XML) (.fodt)" Save As option - which is nowhere to be found on my screenshots above!?
So
Where has the Flat XML "Save As" option gone?
I actually want to use this with an Impress document (which has no images, so embedding/linking is not an issue), so I can post back on this forum with a question; what are my options for that?
Thanks in advance for any answers,
Cheers!
---
EDIT: just found Getting the XML … - Ask LibreOffice, where the answer says:
Does your version of LibreOffice support saving as the OpenDocument Text (Flat XML) format …
… so apparently, there are versions that do not support the Flat XML format… So, an alternative question: where is it documented which versions of LO/OO support this "save as" operation, and which do not? And as a subquestion - would anyone know, why was it removed at all?