Hello Everyone,
When I'm using LibreOffice Writer to write a document with 1" margins there's an extra line of space at the bottom of page, making my bottom margin seem greater than 1", which I'd like to fill with text, as sending such a document to a potential publisher may look unprofessional.
My workaround has been to change the bottom margin from 1" to .99", which results in this extra line being filled with text. Changing any/all of the Options under Text Flow in Paragraph Style hasn't helped. Nothing I've done with changing the Text Body style has helped either.
I'd like to know if anyone has a solution which will allow me to keep my bottom margin at 1" while also filling the odd gap with text.
I've searched for solutions online and haven't found anything which solves this issue for me, and I'm sorry if what I'm asking is obvious or stupid.
Here's an example with formatting marks on: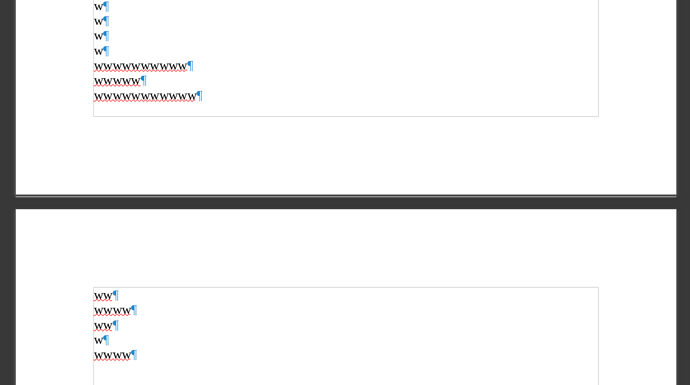 Version: 6.4.7.2
Build ID: 1:6.4.7-0ubuntu0.20.04.6
CPU threads: 8; OS: Linux 5.14; UI render: default; VCL: gtk3;
Locale: en-US (en_US.UTF-8); UI-Language: en-US
Calc: threaded
Random Text.odt (9.4 KB)