I want to type in Marathi Language in Writer. It is difficult to use the marathi keyboard.
What is your operating system? And what keyboard are you currently using? There are many different kinds.
Instructions for Google Input Tools on Windows are at https://www.google.com/inputtools/windows/. Typing in Writer is the same as for any other application.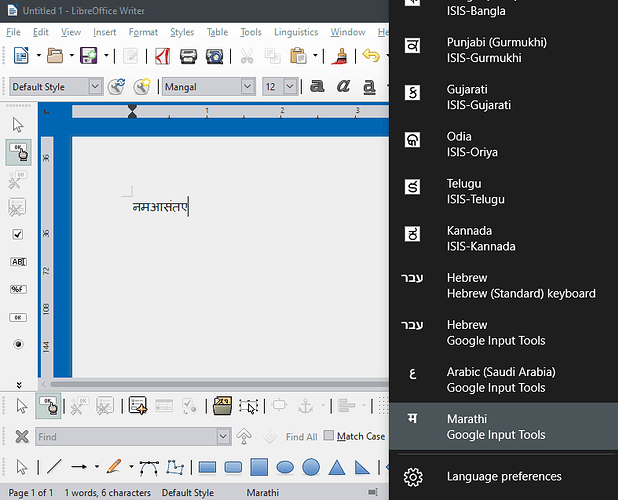 I must add that this does not seem like a good solution to me. In the image, you can see my attempt to enter "नमस्ते" [romanized: "namaste", meaning "Hello" in Hindi].
One good solution is Keyman, now available for free at https://keyman.com/desktop/download.php. There is a Keyman keyboard specifically for Marathi at http://www.tavultesoft.com/keyman/downloads/keyboards/search.php?Search=marathi&Submit=1.