Or if there is any other smart way of getting the same result. To clarify, I want the same table to appear after each new item in the bullet list.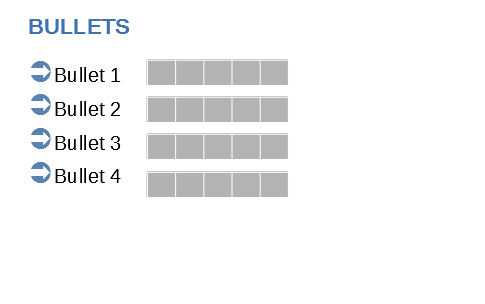 EDIT: The images before the text are normal bullets with style added to them and the gray tables are outside objects.
I also tried using "alt codes", but they seem slightly off.