I want to migrate from MS Office to LibreOffice, but i have some problems with justify when im using force line breaks (shift+enter) in paragraph in docx documents and open them in LibreOffice Writer.
Incorrectly displayed end of the lines. In MS Office "word close" line, in LibreOffice "space close" line.
Example of the problem in the screenshot.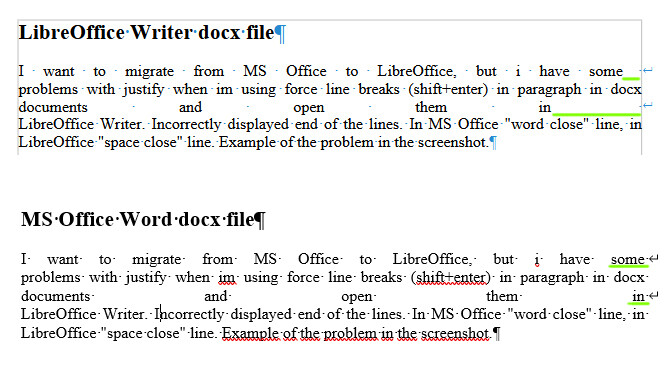 I will be glad to any ideas how to fix this.