I have installed the Libre office 7 in my windows 10 (version 1903) and it is not showing any text. I have attached the screen shot of the issue.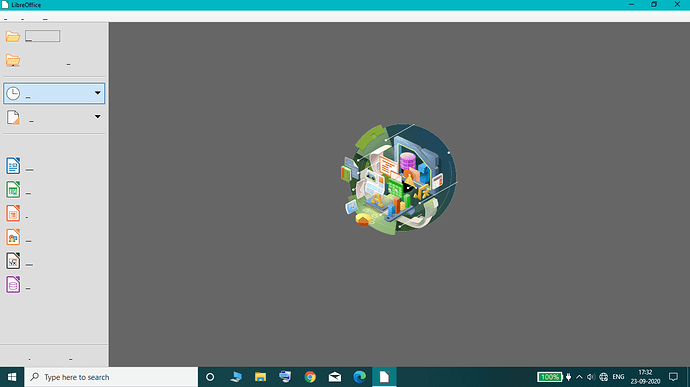 I have tried to reboot the system, reinstalling the Libre office again but none of them worked.
Can you please suggest solution to this problem.