I can´t install LibreOffice 4.0.3 (and earlier versions) for Windows 7 x64
Conflict with these applications:
Intel(R) Dynamic Application Loader Host Interface Service
Intel(R) Management and Security Application User Notification Service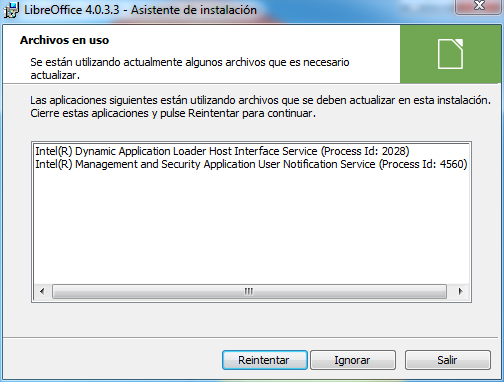 Other applications installed without problems.
Does anyone have a work-around for this?
I would like to install LibreOffice without killing those apps.
Is it possible? Thanks