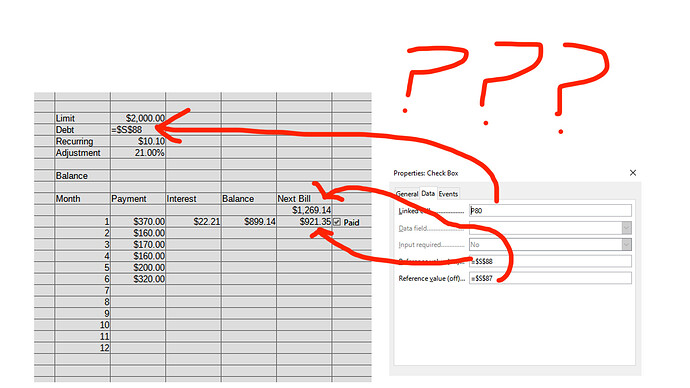 So I'm trying to create a budget setup for paying down a credit card. This is my first attempt at using a spreadsheet but I have the basics sort of…
I'm trying to use a checkbox to change a cell labeled debt (=S87) and convert to another cell (=S88) after making a payment. Making my debt cell change to the paid amount after interest.
Because I'm hyper new I don't even know if I can use this function to accomplish my goal. I tried searching around but could not find a solution to my problem.
I would appreciate any help and thank you in advance.