I'm using LibreOffice 6.0.7.3 from the Ubuntu 18.04 repository. I'm trying to sign a document with my GPG key using this menu: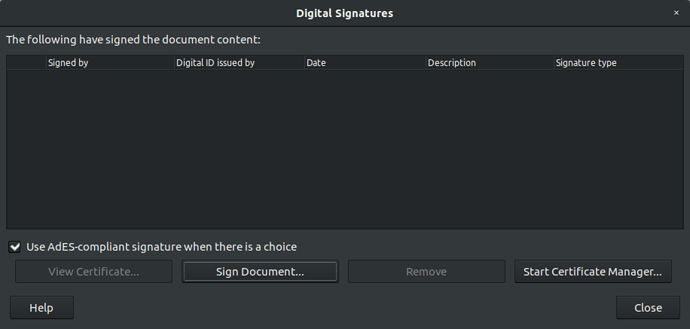 If I click the "Start Certificate Manager" button, it opens seahorse and I can see my GPG key: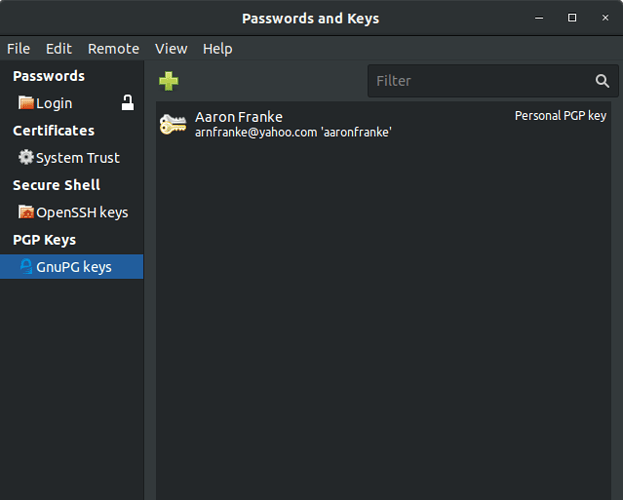 However, if I click "Sign Document", the key does not show up:
How do I sign a document? What am I doing wrong? Does it have something to do with the "Certificates" section of seahorse?