They say there are two certainties in life, death and taxes. There's another one, the tax form is always hard to fill in.
I often overtype pdf forms that are not fillable in a graphics package with variable results. I thought I'd throw a challenge to the community to see what can be done in LibreOffice with this 12 page form: https://www.ato.gov.au/uploadedFiles/Content/IND/Downloads/Tax-return-for-individuals-2022.pdf
At 100% the form works well with 12pt Liberation Mono using Character spacing of 7pt.
A New Snap Object of 0.1 x 0.1cm point works well with Snap to Grid and Snap to Page Margins. It is worth increasing the left margin by 0.1 or 0.05cm depending on which application is used.
It would be really nice if the input character boxes were clickable, at least the first one. An online conversion would be acceptable.
---
Rendering is poor in Draw.
Original: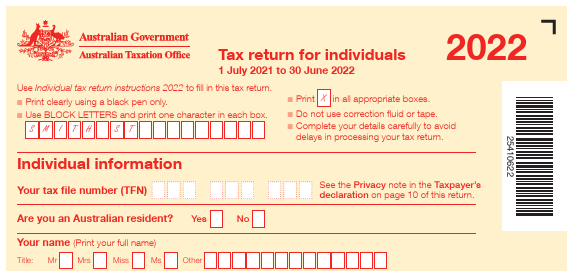 Draw: