I'm trying to learn LibreOffice Base, using Firebird Embedded, on a Windows 10 (64-bit) desktop.
.
While trying to create my first table in a new database, I received the following errors when I tried to save it:
.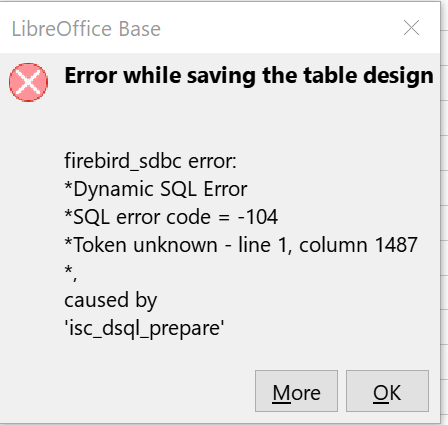 .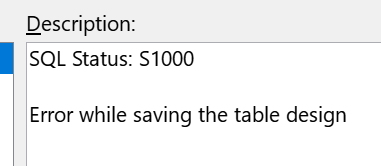 .
Table Definition:
There are no spaces in the table name.
There are no spaces in the field names.
The longest field name is only 24 characters.
The only special character in the field names is the underscore _ .
I do have one large text field (Text [VARCHAR]) with a length of 3000.
There are 55 fields in the table (I know… seems like a lot, but most of them are Yes/No types so I can filter).
Does anyone know why I may be getting these errors?
Thanks.