I'm trying to create a report within Base, and have come up with a problem and a question:
I have set the Detail record to 'keep together' but it doesn't. The fields are split across page boundaries. Is this a known bug or am I doing something wrong?

Is there any way to get a free-form text field to occupy only the space used? At the moment I'm having to increase the size to the maximum depth of the text.
Configuration:
Version: 6.3.5.2 (x64)
Build ID: dd0751754f11728f69b42ee2af66670068624673
CPU threads: 4; OS: Windows 10.0; UI render: GL; VCL: win;
Locale: en-GB (en_GB); UI-Language: en-GB
Calc: threaded
Any help would be welcome.
Peter
[later] Here are screen shots of the report builder and result.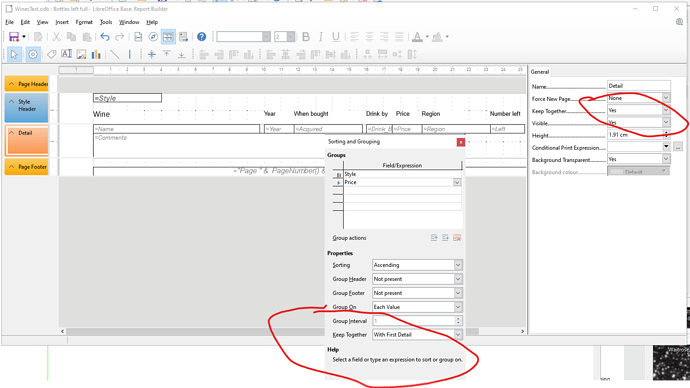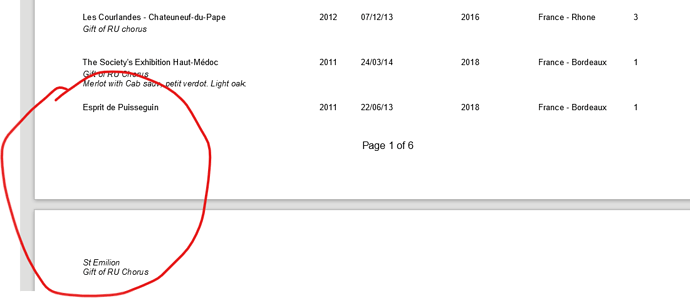 [even later] I've attached a cut-down copy of the database. Run the report and look at the bottom of the first page. I use European A4 size paper, by the way.WinesTest Bug.odb