Hi,
I am trying to type in Emojis in Writer document, in a right-to-left paragraph. But all I get is some unidentified sign.
When the paragraph is set to left-to-right it appears as it should.
My document is in Hebrew but the problem occur on English as well.
Attached is a MWE + screenshot of the output.
Any suggestions?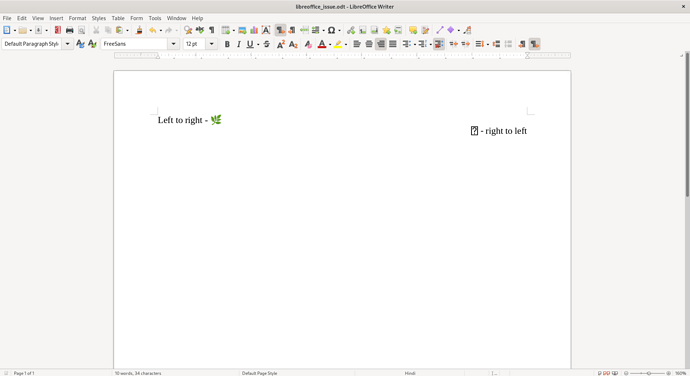 libreoffice_issue.odt
(9.4 KB)