When using a LibreOffice Impress Template "vivid-blue" everything looks fine when I use double or single quotes in LibreOffice 6.1 on Debian Stable and in LibreOffice 7.0.4 on Fedora 33. However, on LibreOffice 7.0.4 on Windows 10 I get the following weird characters.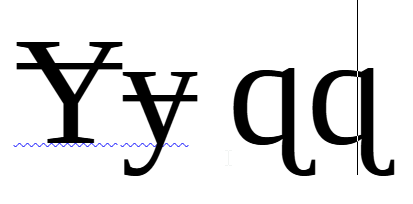 This is using Liberation Serif font in the English Language. Additionally the strange behavior happens that if I have an Impress Presentation open using that template, and with that presentation still open I create a new document in Writer, and have the Liberation Serif font selected, I will get those same strange characters when I start typing double or single quotes in the new document.
I have been able to fix this if I deselect the file property to not "embed fonts" which I have been using in an effort to get the fonts to look the same in my presentations wherever I open them, close the presentation, and then reopen it.
Am I missing a setting or is this a known issue with "embed fonts" option or is this a known issue with the Windows 10 version of LibreOffice?
Thanks for any ideas and help.