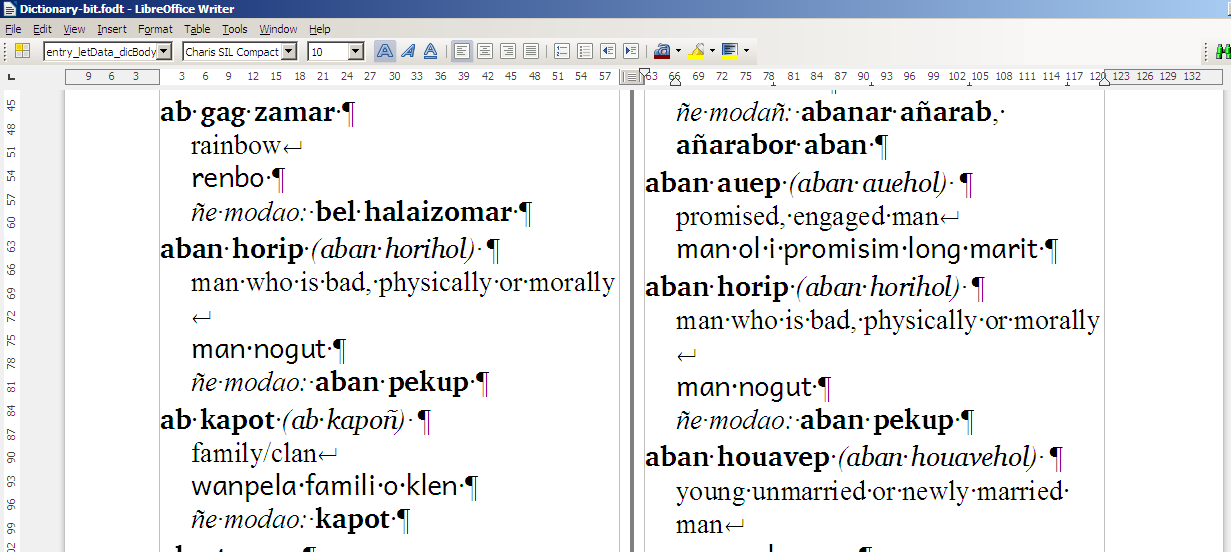 I'm working on a dictionary for a minority language in Papua New Guinea. The dictionary software (Flex) has generally done a good job, but it has left spaces at the end of lines. Where these are followed by manual line break characters, the manual line break appears on a line by itself. If I remove the space, the manual line break goes back to the previous line and there is no waste of space. Since manual line break is a whitespace character, I thought LibreOffice would behave like MS Word and leave it on the end of the previous line, no matter how many spaces there were before it.
Is this a known bug? If so, do you know the reference number, and if there are plans to fix it?
In the screenshot, I have turned on the display of whitespace characters, and there is a space after "morally", before the manual line break. When I delete that space, the blank line disappears.
(Edit: activated screenshot -AK)