I'm supposed to write a manual and there are three different kinds of highlights required. Notes, Cautions and Warnings. It is supposed to look similar to this mockup: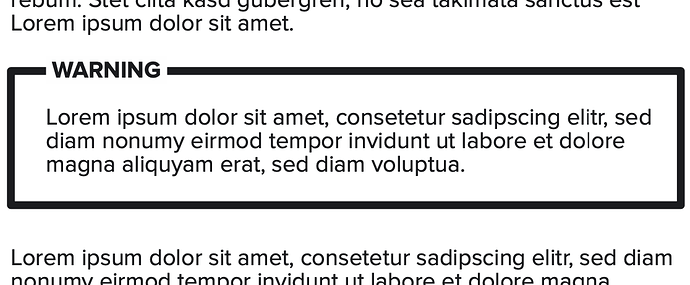 I try to come up with a style that applies the border (easy) and the word WARNING (fail) to a text selection. My experimentation led to nothing so far. That's why I turn to you knowledgeable LibreOffice Wizards to point me in the right direction. Any clever idea how to achieve this?
Thank you for your ideas!
LO 7.3.4.2