I'm working with a company that uses data from a MS Access database. I am trying to get them to convert from Windows to Linux. The migration looks fairly simple, except for … I am having trouble with LibreOffice Base and the data source.
I am working on Ubuntu 18.04 LTS x86_64 fully patched. LibreOffice version is 6.0.7.3. At Step (1) I selected "connect to existing database" using "odbc source". At Step (2), here is the dialog I am presented with when attempting to browse to the MDB database: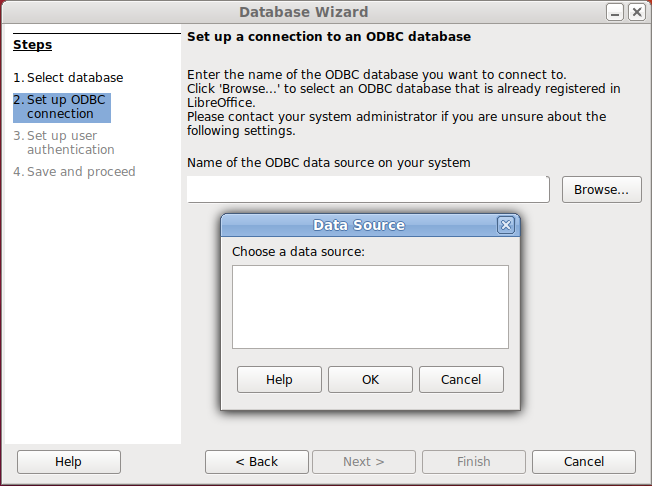 The LibreOffice documentation is at Chapter 8, Getting Started with Base. Unfortunately, it does not provide instructions for creating or registering a data source to a MDB database. The docs say how to create a a LibreOffice Base database, and how to create or register a ODB database; but I can't find anything about MDB databases.
Clicking the Help button in the Data Source dialog opens help for LibreOffice Writer. Sigh…
How do I create or register the data source for the MDB database?